Olympic fever is alive and well at my house. My husband and I were swimmers in college, so we always watch as much as we can off the pool action. I will watch any Olympic sport, although of course I have been getting up at o' dark thirty the past two mornings to catch as much equestrian coverage as I can.
The other day the kids and I were joking about what Olympic sport I could possibly still have a shot to qualify for. God bless
Hiroshi Hoketsu
and
Ian Millar
; they give me hope that I'm not to old to dream about an competing in equestrian. I'd probably be better off if I stopped this jumping silliness and focused on dressage. If I use 71 (Hoketsu's age) as a benchmark, I've got roughly 30 years to practice.
Swimming is out. I'm not
Dara Torres
, who at age 43 attempted to qualify for the 2012 Games, which would have been her sixth Olympics.
She missed her goal by nine-hundredths of a second (0.09).
I was never more than adequate at the sport. If my team needed an extra body in a relay, they'd throw me in. Not really the base you want to try and build an Olympic bid on.
Long story short, I decided I might have a shot at pentathlon. I can swim, I can ride, I can shoot. I can also run. I just can't run well. I used to date a fencer. That gives me a head start on that, right??
Then I saw
this video
on
Horse Nation
this morning: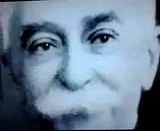 http://s252.photobucket.com/albums/hh27/Xenomorphic_2008/?action=view&current=video-2012-07-25-09-48-16.mp4
Meh. Maybe not.